Vice President Jake Rinaldi proudly presented 2022 Purveyor of the Year award at the Annual Holiday Reception.
2022 Purveyor of the Year
Heartfelt congratulations to Len Oppenberg, President of Victory Pest Solutions, on being voted Metro Restaurant Expert's 2022 Purveyor of the Year. It's a privilege to celebrate Len's many achievements this past year. His dedication, expertise, unwavering enthusiasm and energy are essential to the success of the MRE – thank you for all you do to make us stronger!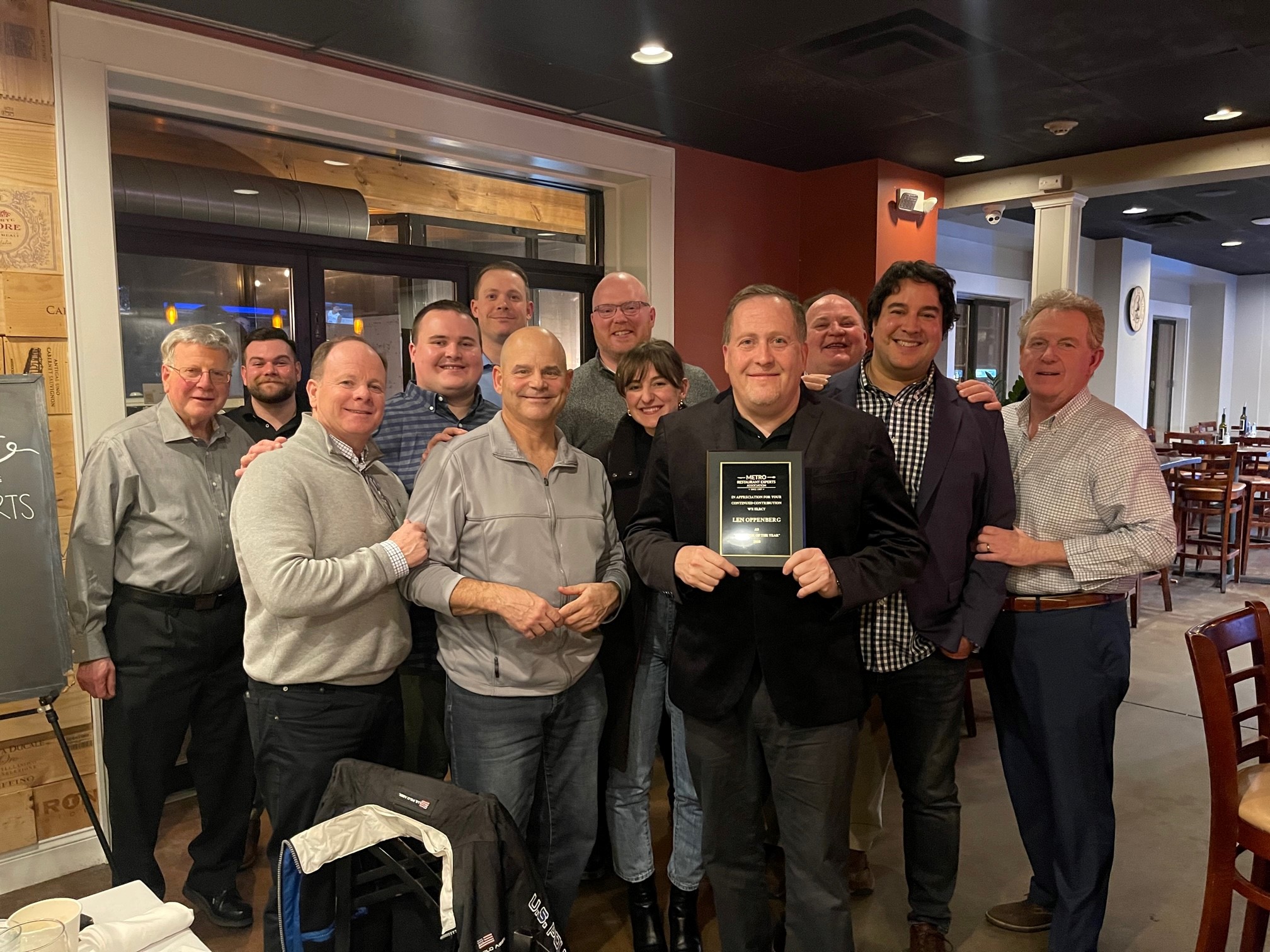 Members of the MRE gather to recognize and celebrate Len Oppenberg's invaluable contributions to our organization. Thank you, Len, for all you do!